The Iowa Environmental Council is excited to launch our newest resource, the Iowa Energy & Infrastructure Funding Hub. This website has been months in the making and will assist businesses, nonprofits, communities, and individual Iowans with finding information about the programs and incentives newly available to gain access to affordable, clean energy, lower energy costs, and make homes safer and more comfortable. We are celebrating this launch as the next phase of a process that was already a long time coming. The site covers programs passed through both the bipartisan Infrastructure Investment and Jobs Act (IIJA) and the Inflation Reduction Act (IRA).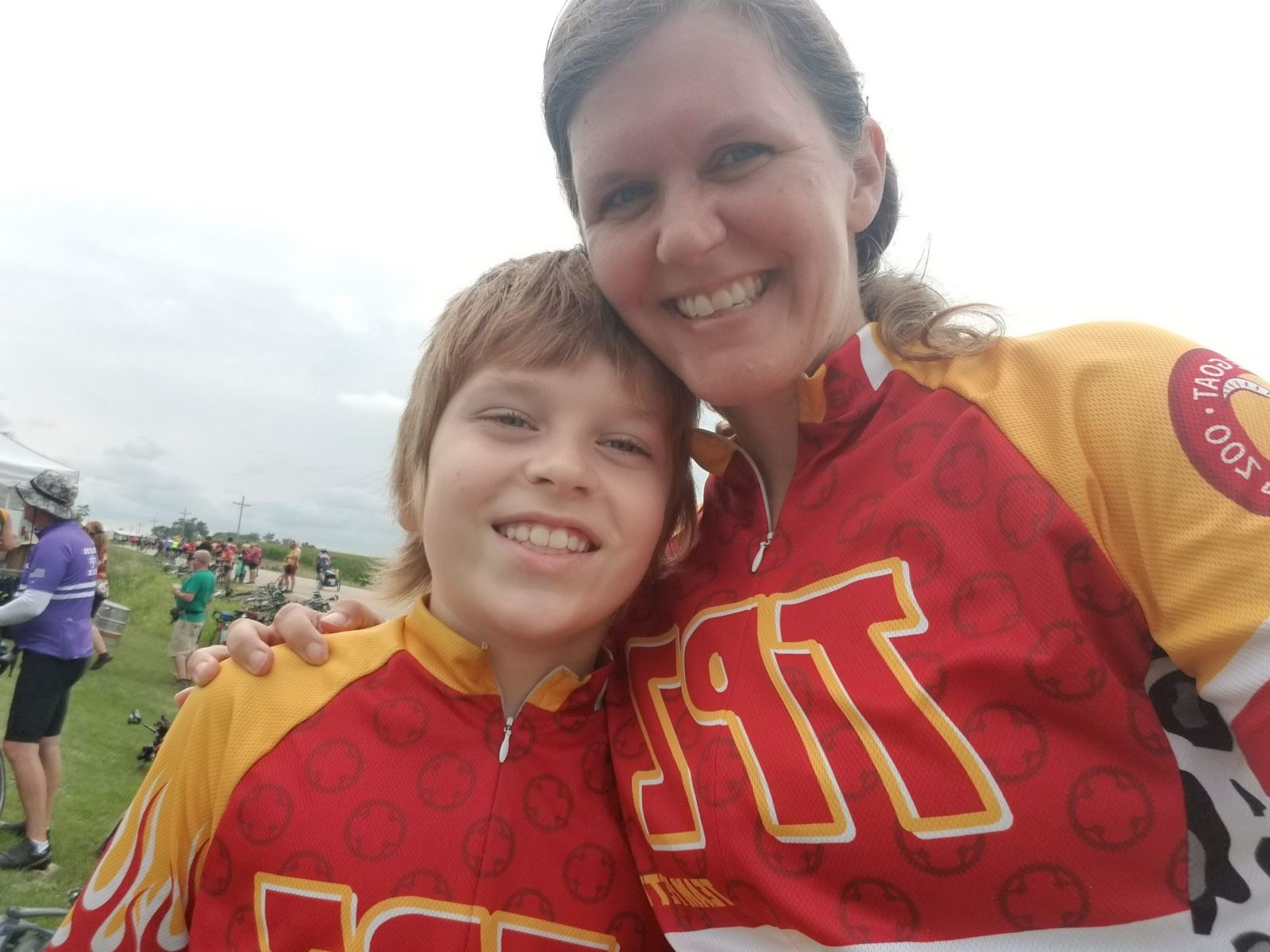 I was sitting on my in-laws' couch in Rockford, Iowa, on the evening of July 27, 2022, when I saw the breaking news that a surprise deal had been reached between Senators Manchin and Schumer to move a climate package through the U.S. Senate. I remember jubilantly describing the basics of the deal to my husband, his sisters, my niece, and my oldest child, and as we departed Mason City via bicycle the next morning to do a half-day of RAGBRAI. I was filled with emotion after the seeming collapse in talks earlier in the summer had left things looking pretty grim. This was a turning point – not a moment where things were fixed, but a moment that would let us fight another day. It was a big deal that I wanted to share immediately with the people I loved because it will affect us all.
It has been only three short months since President Biden signed the IRA into law, and there is much still to be done to ensure the promises of its vision are realized. But already it is rippling through the world of how we use and think about energy. In late September, the number of wind, solar, and storage projects getting in line to connect to the midcontinent electric grid (MISO) surged 220% compared to a year earlier. Electric vehicle incentives in the IRA are tied to American manufacturing requirements, spurring multiple announcements this fall around new U.S. battery manufacturing facilities by Panasonic, GM, LG, Zinc8, and others.
Many of the programs that will most benefit Iowans will appear beginning in 2023 and will be transformational for Iowa's people and communities.
Enhanced incentives for locating renewable energy projects in communities the currently or recently hosted fossil energy facilities like coal plants. Replacing local tax revenues and retaining jobs for a just transition is critical and a key piece of the IRA.

Providing a "direct pay" option for wind, solar, and storage tax credits which makes them much more useful for nonprofits including local governments, educational institutions, and rural electric cooperatives.

An extra tax credit boost for projects in low-income areas and even more support if you use American-made components.

Grants and seed capital to drive investments in low- and zero-emissions projects.

Rebates and tax credits that allow renters and homeowners to cut energy use and make their homes safer and more comfortable while moving away from volatile natural gas prices.

Electric vehicle tax credits that increase access to the EV market by expanding to used vehicles for moderate-income people.
This is not a short-term investment in transformation, but a decade-long directional shift that will drive innovation, markets, and improve our air, water, and quality of life as we invest in what is needed to move forward on a real path toward tackling the climate crisis. That transition must include not only quickly ramping down climate pollution in favor of cleaner alternatives, but buffering people and communities from the risks that come with a quick transition.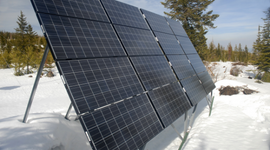 The IRA was intended to be transformational. Change is hard, but it is essential at this moment. We must transition our electric sector away from fossil fuels by 2035 to enable other sectors like buildings and transportation to get to net-zero by 2050 and avoid the worst impacts of climate change. Iowa is already a national leader in wind energy; and more wind and a growing solar presence will mean more changes for local communities – some such as increased tax revenues, lease payments, and jobs – universally viewed as positive. Others, like changes to the expected landscape and competition for land use, present challenges that require respectful discussion and compromise. All Iowans must be part of this conversation.
Individual Iowans, businesses, and communities will be making sometimes confusing choices about what kind of car to purchase next, what type of school buses are best for kids, and what kind of heating system should go into a new apartment building or home. Each of these decisions will also have an impact on our ability to slow climate change. The IRA is designed to steer those decisions in the right direction, make clean technologies cheaper, better, and more accessible, and ensure green jobs are good jobs. But finding the car you want, understanding how your new HVAC system works, and accurately pricing out a solar array are new things – they are changes, like so many changes people have already endured over the past two years.
Finally, it is essential that those carrying disproportionate burdens of energy costs, climate disasters, and economic calamities be prioritized. The IRA, along with the Biden Administration's Justice40 Initiative, are key to greater equity of benefits. IEC will work to ensure these considerations are top of mind for state agencies responsible for implementing programs and that eligible people and communities hear about relevant opportunities.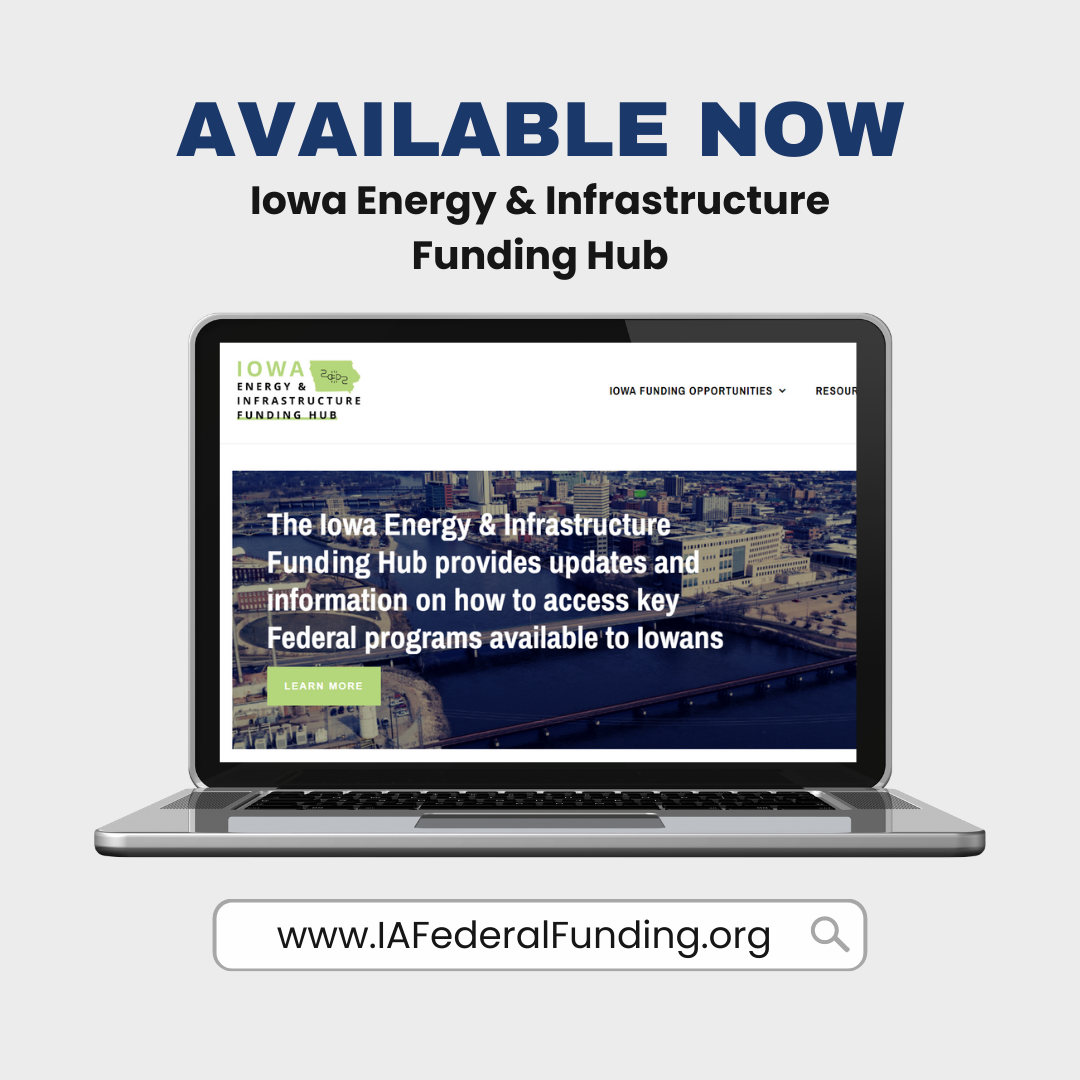 If we examine the depth and breadth of the IRA and its potential benefits to Iowa, we must also take a moment to look around us at the people we care about most – the first people we want to tell when there is good news, when the future looks a little brighter. Let's acknowledge that while this change is absolutely necessary, it is also big and not always easy. Our new site can help you find the financial incentives that will work for you, but mutual support in working toward a better future is always a key ingredient and IEC is here for that, too. Try something new and bring your friends and family along for the ride. Join us, a local organization, or another trusted source to learn more about the possibilities. The pandemic showed us that navigating change alone makes it even harder – join IEC and use our resources to navigate this change together.
---